Trackmaker

Sound Composer / Designer

LIVE / DJ set
Live
2017.02.25 (Sat.) @TRIANGLE Osaka
START 22:00 | ♂:2,000yen+1D | ♀:1,000yen+1D | Foreign Visitors: FREE +1drink
anybody universe 1st Anniversary / Lily's Wedding Bash
anybody universe × Booty Tune × DSO × GORGE.IN 『QUATTUOR STELLA』Release Party " STELLA "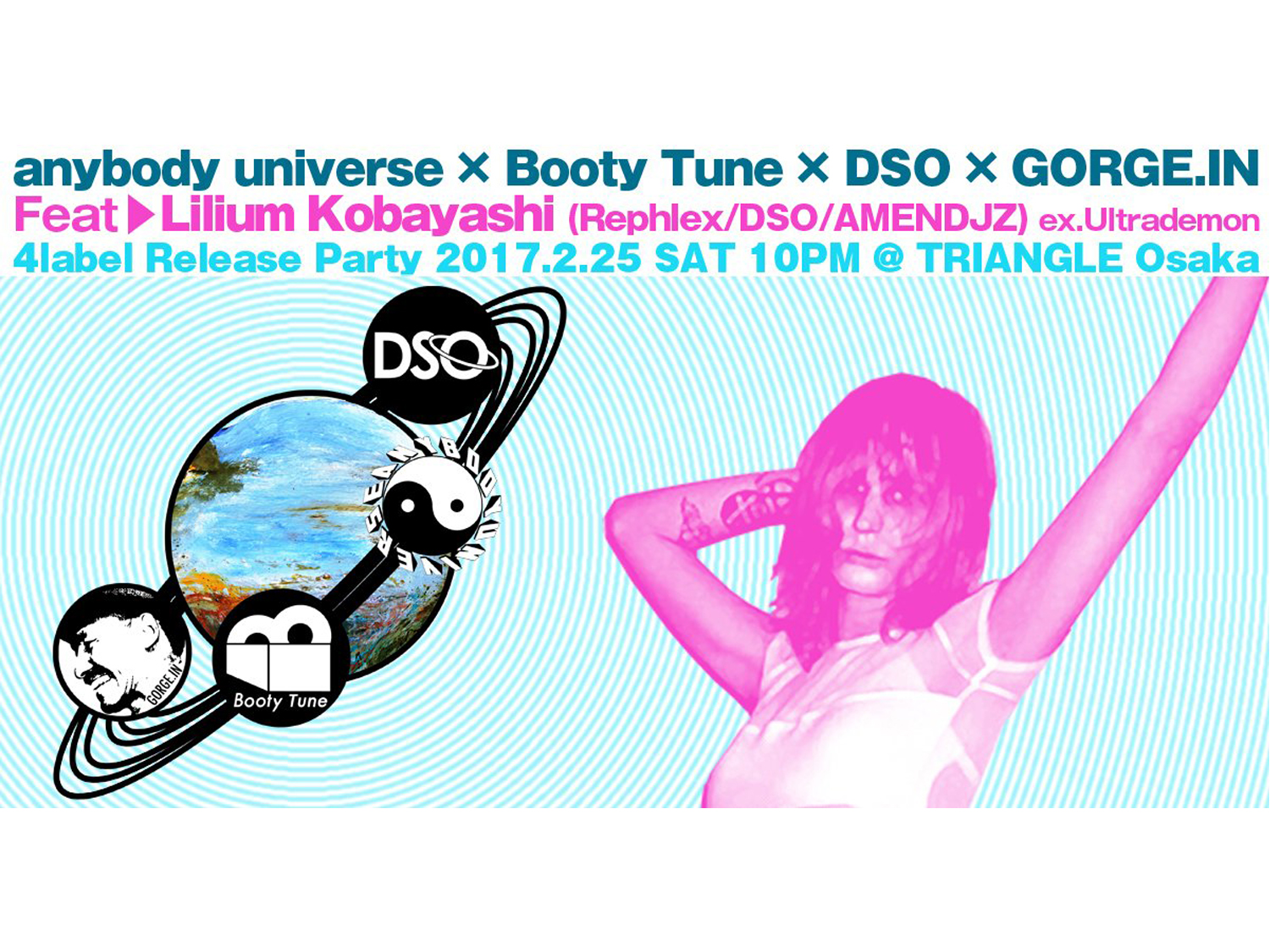 2017.03.12 (Sun.) @Circus Osaka
START 17:00 | Adv/ 1500yen Door/ 2000yen +1drink
"Drawing × COSMOPOLYPHONIC"

GUEST - Submerse/RLP/FUJIMOTO TETSURO/Tidal -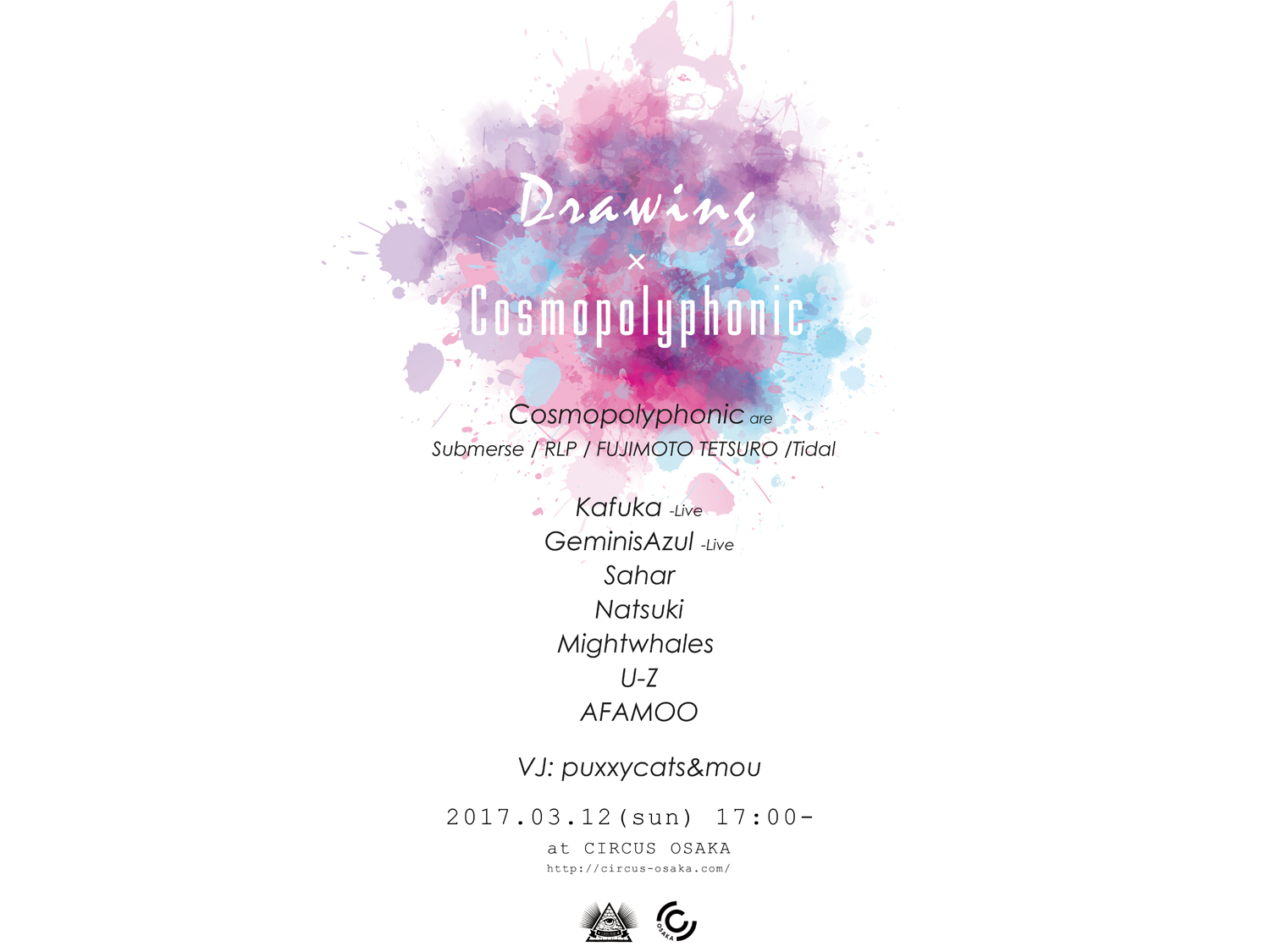 Sense of Space
Sense Of Space(SOS) is a musical performance work enables communication between an artist and audiences. An artist controls sounds in audiences' iPhone within the musical performances by using high frequency sound IDs.